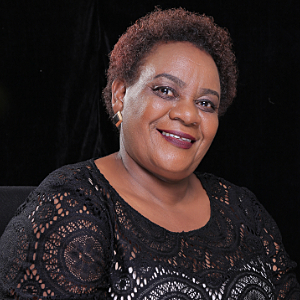 Board Chairperson
Ms. Regina Bafaki
Regina is the Executive Director of Action for Development (ACFODE) a national women's organization that was founded in 1985 to promote men's rights d gender quality in Uganda. Regina is a development worker with over 20 years' experience, with a passion for women and youth empowerment, good governance, and gender equality. She possesses a master's degree in Gender and Development Studies, postgraduate in Development Policy, Planning and Management.
Regina has specialized training in human rights and governance, policy advocacy. organizational development, organizing and networking. She has overseen the implementation of leadership, democracy, women and youth, prevention of Gender-Based Violence (GBV) programme development and development of different reference materials and manuals. Regina has mentored and coached EU grantees and other organizations in program development, gender mainstreaming, institutional capacity development, corporate governance, networking, and resource mobilization. 
Regina has contributed to lobbying for the formulation of different gender-sensitive laws and policies and electoral reforms in Uganda.  Regina has facilitated peer to peer support among different local government authorities and civil society organizations to mainstream gender in their plans and budgets, facilitated several workshops/seminars at regional, national, and local levels in gender equality, reflective learning, advocacy, participatory monitoring and evaluation, women's rights, governance, and leadership.
Regina serves on different boards including Action Aid International Uganda chairing the Board Governance Committee, Centre for Domestic Violence (CEDOVIP), member of the advisory board EU supported civil society supported programme in Uganda (CSUP), member advisory committee Inclusive Decisions at Local level (IDEAL), a programme run by VNG International (The Netherlands), board of trustees or Cross-Cultural Foundation of Uganda (CCFU).